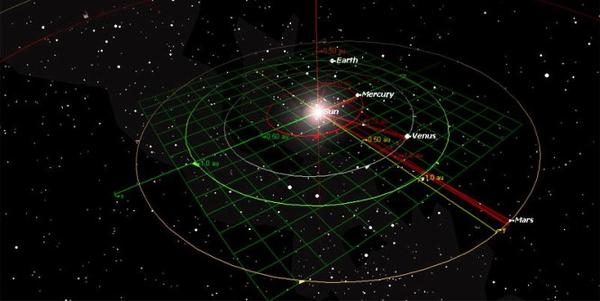 Apsis, in astronomy, means the two extreme points of the orbit of a celestial object.
The point at the minimum distance from the focus of the orbit is called Periapsis.
The point at maximum distance from the focus of the orbit is called Apoapside.
The main axis of the ellipse that connects periapsis and apoapsis of an orbit is called the line of apsis.

NB: in celestial mechanics, an orbit is the trajectory of a planet in response to the gravitational effect of its star.
The orbit corresponds to the curvature of space generated by all the gravitational forces.
The four-dimensional tissue of space-time, "similar" to the surface of a trampoline, distended by the planets and stars.
It is this distortion or curvature of space-time, which creates what it feels like gravity.
No orbit is perfectly circular or perfectly coplanar around the equator of the Sun, they have a perihelion (closest point of the Sun), an aphelion (farthest point from the Sun) and inclination (angle relative to the equator).